Getting the word out about dental health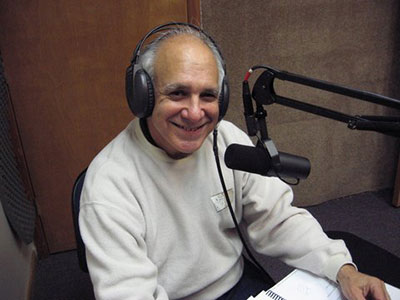 Focus On Seniors TV Show
Talks by Dr. Sheldon
Video Gallery
Dr. Lee Sheldon has a long history of using the printed and spoken word to educate people on healthcare issues, especially those concerning oral healthcare. He has long been featured in the media, including his television show on healthcare that ran for eight years. He co-hosted a radio program for a couple of years, as well.
He is also a regular contributor to the Health Section of Florida Today.
Read Dr. Sheldon's Florida Today articles here.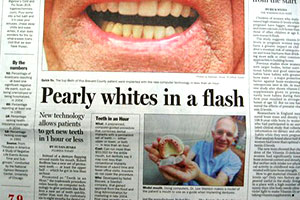 Dr. Sheldon was featured in Florida Today for his Teeth-in-an-Hour procedure. He was the first surgeon in Central Florida to do this procedure. Teeth-in-an-Hour is a procedure where dental implants are placed and permanent teeth are screwed onto the dental implants all in a single day.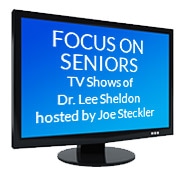 Focus on Seniors TV Show
Currently, Dr. Sheldon is a regular featured guest on the Focus on Seniors TV program on Bright House networks as well as for WMEL's Focus on Seniors radio program.
Episode #9 Headaches
Talks by Dr. Sheldon
Video Gallery