Metal-Free Dental Implants in Melbourne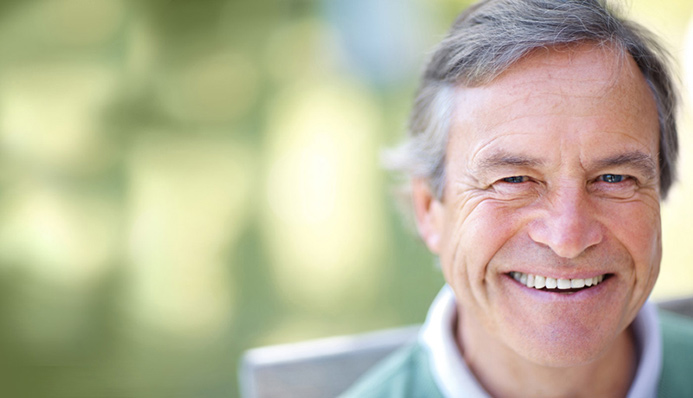 Revolutionary non-metal implants for the ultimate in aesthetics and safety

Traditionally, dental implants are made of titanium. Titanium is an extremely strong metal and it will continue to be used for many implant cases. However, some patients have metal sensitivities and don't want titanium implants.
The CeraRoot implant system provides patients with metal-free implant and restorative solutions.
The zirconia advantage
At the turn of the 21st century the CeraRoot implant was created. CeraRoot is an all-zirconia implant that's acid-etched to increase its contact with the bone. Zirconia is not a metal. It is a ceramic material that is beautifully aesthetic and many say has increased biocompatability over traditional implants.
CeraRoot's versatility
CeraRoot can be used in single tooth replacement. Sometimes it can be used for multiple teeth. Dr. Sheldon continues to place titanium implants because of their great track record. CeraRoot is an excellent option for patients who desire a metal-free solution.
Your Brevard County CeraRoot provider in Melbourne
Here in Brevard County as well as in all of Florida, Dr. Lee Sheldon is the only authorized provider of the all-zirconia CeraRoot implant. Patients from all over Florida are flying and driving in to see him for CeraRoot implants.
New Patient Special Offer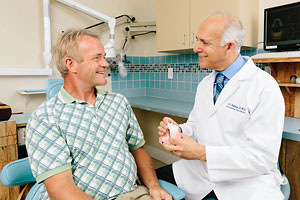 The first step in getting CeraRoot implants is a comprehensive exam, X-rays and consultation with our team of dentists led by Dr. Lee Sheldon.
Comprehensive oral exam
Digital X-rays
3D CT Scan (if needed)
Gum disease charting
Oral cancer screening
Discuss your treatment options
Get any questions answered
Get a second opinion
For only $79. Normally $424.
To make an appointment, call 321.802.2810 or click here to request an appointment online.