Patient Testimonials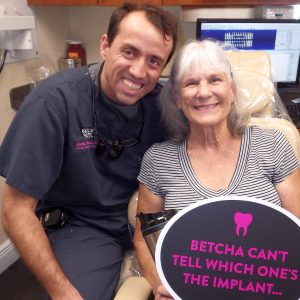 "I have just completed my third implant with Dr Matt Sheldon and Dr Michel Furtado. The third implant was to replace a bridge and after having done two implants earlier there was no question in my mind to replace my bridge with an implant. I can't say enough about the friendly staff and how comfortable they make you feel. The whole procedure is painless and I would never consider anything else but an implant should the need arise in the future, nor would I consider going anywhere else but to Dr Matt and Dr Furtado. I trust them to have my best interest in mind."
– Rorie
---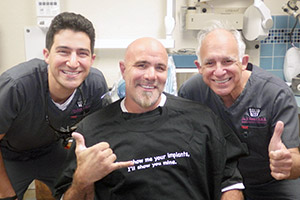 "From early childhood I was traumatized by our family dentist, who was as I remember most hurtful and unsympathetic. The treatment that I received then carried over into my adult life. For many years I chose not to have any type of dental care and from the lack of dental care and treatment, I suffered from black and decaying teeth, many of which fell out. Being unable to no longer enjoy food and in my 40s, I decided to seek out dental care. After a few weeks of research, I decided to contact Dr. Sheldon as I thought he could best deal with my dental care and fears. After our first consultation I was impressed by his straight-forward approach and his assurance and treatment and procedure which put me at ease. We discussed many issues. He listened and gave me his opinions regarding treatment. We made a joint decision which treatment plan was best for me and we openly discussed the many different payment plans which were available to me. I will always be thankful to Dr. Sheldon and his caring staff. I will forever be a patient with a beautiful smile forever. Thank you."
– John
Dental Implant Testimonials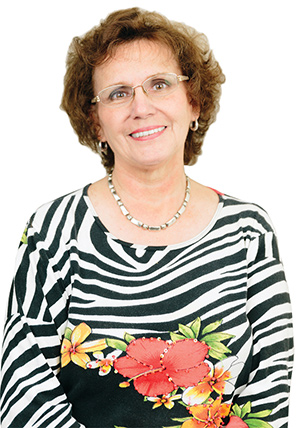 "Ever since I was young, I was always afraid and nervous about going to the dentist. Therefore, I would delay going, or didn't go at all.
"Boy, have things changed now since I've been going to Dr. Sheldon. Dr. Sheldon and his staff are so caring, always in good spirits and definitely love their job! They are always working hard to make you comfortable, at ease and give you the very best care along with a great job.
"I had five implants placed, sinus lift, bone grafts and tissue grafts with ease. Dr. Sheldon's work was to perfection and made my visits easy and comfortable. Because of my experience at Dr. Sheldon's office, I no longer dread going in to have work done on my teeth. I can't thank Dr. Sheldon and his staff enough for what they have given me… perfect, gorgeous teeth and a beautiful smile.
"Thanks from the bottom of my heart!"
– Beverly
---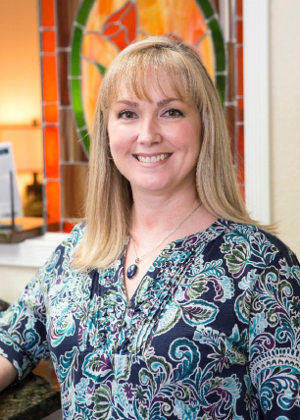 "I had a cracked tooth and heard about Dr. Sheldon and Dr. Furtado's implant work. The doctors were very thorough in explaining the procedure and the benefits of dental implants. Everyone in the office was so friendly and professional. I was always very comfortable and felt like I was in good hands.
"I am so happy I made the choice to get the dental implant. I can now chew my food without any pain, and it feels like my natural tooth. I am very grateful for the excellent care I received from Dr. Sheldon's office and would highly recommend this office to anyone."
– Jennifer
---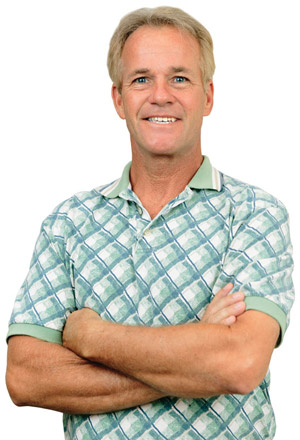 "I used to have upper and lower partials that were unsightly and uncomfortable. Now i have eight dental implants and smile all the time. My treatment from Dr.Sheldon and his staff has been outstanding. Everyone in his office makes me feel so comfortable that i no longer am afraid to go to the dentist. Through these years that i have been a patient of Dr. Sheldon I feel like part of their family."
– Walter
---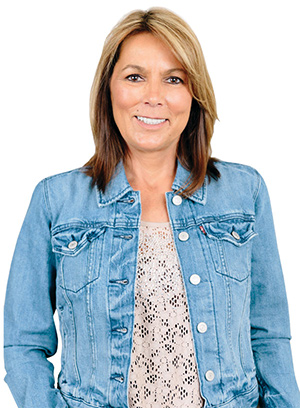 "My procedure has lightened the migraine headaches caused by TMJ and replacement of missing teeth and brittle teeth due to years of medication and also an accident. Dr. Sheldon and ALL of the staff from the front desk and bookkeeping were always compassionate, very pleasant and always put me at ease."
– Angela
---
"SO very glad to have found Dr. Sheldon. He's caring, involved, fun and an expert in implant surgery. His office is squeaky clean, his staff is all good-natured and informed and his technology is first rate. Many, MANY thanks, Dr. Sheldon!"
– Meredith
---
"I have been a patient of Dr. Sheldon's for over two years. I started my implant procedure in June 2010 and ever since then I have been extremely satisfied. When I started the procedure I lived in Melbourne, FL but a few months after that I moved to Washington, DC for a new career. Even when living in DC, I still made appointments with, and visited, his office in Melbourne to finish the work.
"I experienced NO pain during or after my implant. I believe that is possibly unique. Dr. Sheldon is terrific, professional, personable, a pleasure to know. His staff is the best ever; the friendliest, courteous, and knowledgeable."
– Connie
---
After wearing a partial with three teeth on it since junior high, it was time to part with it. Finding Drs. Sheldon and Furtado was just the ticket. Fear at the first appointment quickly turned into feeling calm and confident at each meeting. Their relaxed, friendly attitudes and "can do" problem-solving teamwork has made a world of difference in my smile and dining experience! Thank you!!!
– Jennifer
---
"Dr. Sheldon and his staff provided nothing short of outstanding service." I received a front tooth #9 implant. All of my questions were answered and I was made to feel that I was part of their family."
– Greg
---
"We are able to eat the food that we like and our new smile has brightened the world for us. Now that my wife can chew her food again I am obligated to take her out for a steak dinner more often. My answer to that is this: If what you pay for is good, you forget the price. But if it is bad, you will never forget it."
– Sam and Michelle
---
"I am no longer in pain and the tooth looks great! Everyone in this office has been terrific, kind, and compassionate. I hope I don't have to have any more implants, but if I do I will be back to this office."
– Lil
---
"At the beginning of this implant ordeal I was absolutely dreading the procedures. Dr. Sheldon and his staff were such a pleasure... and the sedation makes extractions and implant surgery a breeze. Take it from a real chicken, when you have those beautiful new teeth, you'll wish you had done this sooner."
– Judi
---
"I am so grateful to Dr. Sheldon and his staff for making this experience one that I could look back on and feel so good about it and know that I received the best of care. I love my implants."
– Mauvelene
---
"Years ago I had dental implants done. One dentist told me that a tooth he had worked on had a 50/50 chance of success. It lasted 9 years before it failed. Dr. Sheldon gave me a sinus lift and a new implant. Things are "A-OK" now because of this treatment. I am so glad that my friend referred me to Dr. Lee Sheldon."
– Lurana
---
"Prior to meeting Doc Sheldon, my teeth were a mess. I have medical issues and the medications I take caused my teeth to rapid decay. My dentist tried her best to save my teeth, but the damage was too severe. My dentist sent me to see Doc Sheldon.
"Doc Sheldon is an excellent doctor, he extracted all of my teeth and installed two implants. I had implants installed to hold my bottom teeth in place. I love my implants and I love my new teeth. Everyone that I know has commented on my new look. Doc Sheldon is a very pleasant person, he truly cares about his patients' wellbeing. He made me feel so comfortable with every step I went through. I just graduated from his care. Upon graduation, he gave me a t-shirt and his newly released book titled "The Ultimate Mouth Manual."
"I highly recommend Doc Sheldon to anyone and everyone. He is the best. The staff is awesome, so polite and helpful, always willing to answer any questions. To the doc and his staff, thank you all very much for everything."
– A Google User Review, Excellent Rating
---
"Dr. Sheldon and his staff are the best. I needed implants to replace four missing teeth. I used Dr. Sheldon. I made the right choice. My implants are great. Dr. Sheldon calls to check up on how you are doing after the procedure. He is the first dentist that ever sent me flowers to cheer me up! Dr. Sheldon has a large staff that is all helpful and very friendly. Dr. Sheldon also cured my periodontal disease. His hygienists are top notch. If you need implants or periodontal work you can't do better than Dr. Sheldon."
– A Google User Review, Excellent Rating
---
"Dr. Sheldon has greatly improved a problem I had been experiencing with my front tooth. 20 years ago I was in a boating accident that fractured my front tooth. 18 years later I had an unsuccessful root canal and two years of pain later I saw Dr. Sheldon's commercial on TV about implants!
"I scheduled my consultation and while the thought of losing my front tooth was scary and getting an implant pretty scary too, I did it. Well I am no longer in pain the tooth (implant) looks great!! Everyone in this office has been terrific, kind, and compassionate. I hope I don't have to have any more implants, but if I do I will be back to this office."
– A Google User Review, Excellent Rating
---
Periodontics Testimonials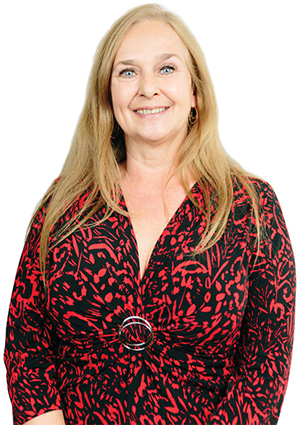 "I first came to Dr. Sheldon's office two years ago for problems with gums and bone loss. I had the treatments done and I'm pain free. I have had a fear of dentists like lots of people in my age group. Everyone in the office is kind and gentle. I no longer have fear or panic attacks when I have an appointment. Absolutely the best office in town!"
– Antoinette
---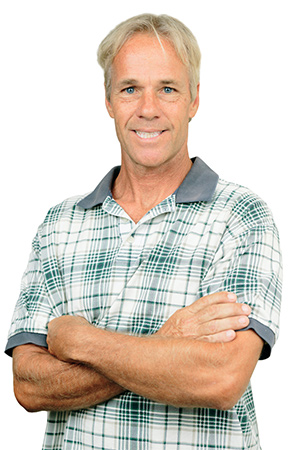 "I had gum problems and Dr. Sheldon is responsible for saving my teeth. He is easy to talk to and he gave me my smile back."
– Gary
---
"I learned about Dr. Sheldon through friends. He did gum surgery on me 18 years ago. Since that time I have returned regularly for cleanings every three months initially then twice a year. Rebecca does my cleanings and I am very pleased with her work. She is professional and personable."
– Joan
---
"Rebecca is the best dental hygienist - ever! Dr. Sheldon is thorough, professional, and personable. If you are unfortunate enough to have periodontal problems, fortunately, Dr. Sheldon is the guy for the job."
– Brad
---
"When I heard about the tissue grafting honestly, I was nervous. Dr. Sheldon and his staff along with a very detailed explanation of what would happen made me feel at ease. I felt I was in great hands and I was right"
– Susan
---
"Dr. Sheldon and his wonderful staff made an uncomfortable procedure relatively painless. I was back at work the next day. His knowledge and professionalism is superb and I have no hesitation to return here if I need gum surgery again"
– Nanialei
---
"Dr. Lee Sheldon is one of the most knowledgeable and gentle dentists I have encountered. He truly cares about his patients comfort level during each procedure. His chair-side manner is unheard of! I needed gum and bone grafting on my lower jaw due to having "thin bone". It was major surgery.
"I don't normally write reviews, but this Periodontist deserves his due. I went to Dr. Sheldon with an infection that had created havoc in my upper front teeth. Dr. Sheldon was able eliminate the infection and then surgically graft bone tissue in that area so that my dentist was able to create a natural looking bridge.
"I received nothing less than the very best care from Dr. Sheldon and his wonderfully cheerful and professional staff. They all went above and beyond the call of duty for me. I would Highly recommend Dr. Lee Sheldon to anyone who needs periodontal treatment!"
– Doug
"I was a tad bit nervous and Dr. Sheldon's team completely relaxed me. These ladies have got it together! You feel welcomed in this office from beginning to end! Dr. Sheldon is 100% committed to giving you the best he has to give! I will recommend him over and over again!"
– A Google User Review, Overall Excellent Rating
---
"My entire experience with Dr. Lee Sheldon was off the charts! For a number of years I had ignored a growing problem with receding gums and exposed roots because quite frankly, after reading all the literature I could get my hands on, I was afraid of subjecting my mouth to this procedure. Finally, I decided to seek out a periodontist experienced in soft tissue grafting. One name consistently emerged as the "gum guru" - Dr. Lee Sheldon.
"From the moment I signed on for this procedure, I felt totally at ease. I was thoroughly educated in all the steps involved prior to the procedure and breezed through the surgery with little discomfort and thanks to hands-on follow up, my recovery was remarkably quick. Ten years later I have no recession and apart from the improved aesthetics my gum health has never been better. I no longer live in Melbourne but continue to refer friends and family members from around the country to Dr. Sheldon."
– A Google User Review, Overall Excellent Rating
---
Dentures Testimonials
"Thanks so much for giving me a new lease on my life. It's so nice to go out to lunch or dinner and not worry about the slipping dentures. It's a secret that I'm glad to be rid of."
– Loretta
---
"I had my teeth out when I was 19 and had dentures until I was 66. I should have had implants many years ago. These new dentures, secured by the lower implants, are excellent and allow a much more secure chewing and talking atmosphere."
– Harry
---
General Testimonials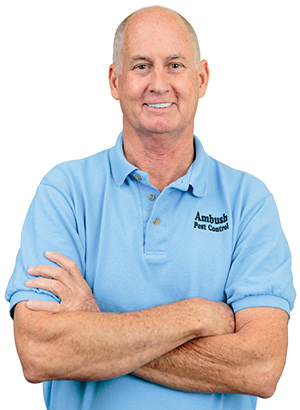 "The treatment was explained in detail. The dentist was gentle and patient, stopping whenever I needed a break. Now I can eat anything I want and have a great smile, which causes me to smile more than ever before."
– Steve
---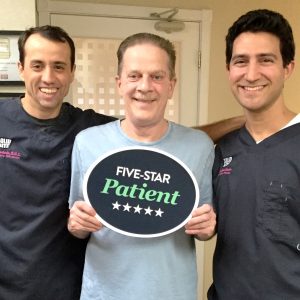 "After attending a seminar at Dr Sheldons office, I was impressed with the doctors and staff and all the valuable information provided and made an appointment. My first visit for evaluation was very enlightening and personal . I have begun my treatments and am very pleased with the results. I have been treated very well. The physicians are friendly and down to earth. Each and every staff member is knowledgeable, friendly and helpful. The entire office takes a holistic stance on dental care. I would recommend this office to anyone seeking comprehensive dental care."
– Dan
---
"Doctor Lee Sheldon and his fine staff changed my life forever making more aware of what I must do to stay healthy by having clean teeth and healthy gums. Nobody in the world could ask for a better oral dentist than Dr. Lee Sheldon."
– Saul
---
"His professionalism and friendly staff were that great. My current job in DC requires that I deploy to Afghanistan. While on one of my deployments I lost my dental flipper. I called his office from Kandahar the next day and they were so generous that they sent out a replacement within one week free of charge. That is amazing customer service! If you are a patient of Dr. Sheldon's, you will not be disappointed."
– David
---
"One of the few doctors who truly cares about his patients as people. The entire staff is excellent. Dr. Sheldon and his staff recognize that each patient is unique with unique needs and care. When I come for an appointment I frequently see new, and more, cutting edge technology and protocols. The only dentist / periodontist that can work on me pain-free; I have no worries here."
– S.J. C.
---
"It is worth the eighty miles round trip that my wife and I drive for the friendly and excellent care we receive."
– Don
---
"If one could say that they look forward to a visit with a dentist, it would have to be in Dr. Sheldon's office."
– John
---
"Without a doubt, the friendliest atmosphere ever. Not forced, just a very comfortable level of caring."
– Stan
---
"Dr. Sheldon and his staff totally changed my opinions of "going to the periodontist." Not only is Dr. Sheldon very competent and professional, he is friendly with a good sense of humor! He also goes above and beyond when it comes to how he treats his patients."
– Cheryl
---
"Before my treatments I was skeptical about whether I really needed this procedure. Not to mention the financial investment. Now that I can see and feel the completed project -- it's exhilarating! Can't be more pleased with the final product."
– Mary
---
"This was probably the best thing I ever did for myself. They look totally natural and feel totally natural. I can talk and laugh in public with confidence."
– Ellen
---
"I was so happy with all aspects of my treatment with Dr. Sheldon and his staff. Their care and concern went far beyond anything I had previously experienced in a dental or periodontal office."
– Barbara
---
"I even feel much younger with my great new 'teeth'."
– Lee
---
"My only wish is that I had seen Dr. Sheldon sooner. I think he may have saved my life."
– Connie
---
"It was a warm fuzzy experience. No discomfort at all. I am so happy with my new teeth. They are easy to take care of. The best investment I ever made."
– Geri
---
"I highly recommend Dr. Sheldon for his ability, honesty, and gentle care."
– Carolyn
---
"Dr. Sheldon puts the welfare of his patients first, always showing patience and being considerate to his patients' feelings. Dr. Sheldon is regarded as one of the foremost in his profession. I highly recommend Dr. Sheldon."
– Shirley
---
"I'm not ashamed to go out to eat or to parties or weddings. For a long time I wouldn't go anywhere. But now I am very proud of the way I look. Thanks to Dr. Sheldon and staff."
– Bonnie
---
"My experience has been great! Dr. Sheldon and his staff are friendly and very knowledgeable."
– Flo
---
"Dr. Sheldon's office is state-of-the-art with a friendly, personable, and knowledgeable staff."
– Stephanie
---
"You can be in no better care than with Dr. Sheldon and his caring staff."
– Susan
---
"Dr. Sheldon assured me I would be very satisfied with the end result. Truer words were never spoken. Everything I went through was well worth it. I am very pleased that now when I smile you don't see spaces or clamps."
– Rosa
---
"I would never have even considered anyone other than Dr. Sheldon and his excellent staff to trust my teeth and health to, and I am so very happy to say that I made the right choice and am indeed a "success story!"
– Kristen
---
"I was amazed that the procedure was so pain-free. The staff was so kind and very polite."
– Audrey
---
"I love this place. Everyone there is very knowledgeable and considerate of your feelings. They understand that dental work is uncomfortable for the patient and they did everything possible to keep me pain free. I wouldn't go anyplace else."
– Joanna
---
"Both Dr. Sheldon and His staff are very professional."
– Lillian
---
"Dr. Sheldon is very, very good. The staff is fantastic and all so very nice!"
– Pat
---
"BEST QUALITY AND HIGH TECH DENTISTRY AT AFFORDABLE COST. I AM VERY HAPPY I FOUND THIS PLACE."
– Google User Review, Overall Excellent Rating
---
"Dr. Sheldon and all his staff (especially Rebecca) are very caring and professional. We have been coming here for 20 years for their excellent service."
– Google User Review, Overall Excellent Rating
---
"This office is so nice, you never wait a minute, and they offer high end coffee, state of the art technology and smiling faces. You never go home empty handed."
– Google User Review, Overall Excellent Rating
---
"When I was in my forties my family dentist wanted to extract all my teeth and I found Dr. Sheldon. Over 30 years later I have my own teeth and I owe it all to Dr. Sheldon. Kudos to Rebecca too!"
– Google User Review, Overall Excellent Rating
---
Peer Testimonials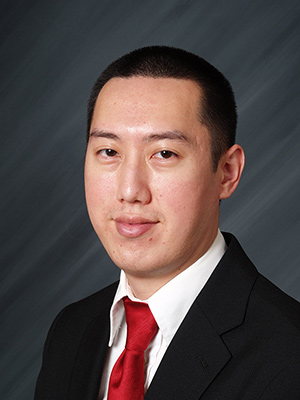 "Dr. Lee Sheldon is one of the most talented periodontists I've ever observed. I have done numerous implant cases with him and his implant placement techniques are second to none. His vast experience allows him to make the best clinical decisions regarding treatment.
"He is always up to date on the latest trends and materials. He also uses high tech in office scanning equipment to confirm the implants are placed in the correct position, something I rarely see elsewhere. If I ever personally need an implant placed, I already know who I'm going to!"
– David Che, DDS, Cocoa Beach, Florida
---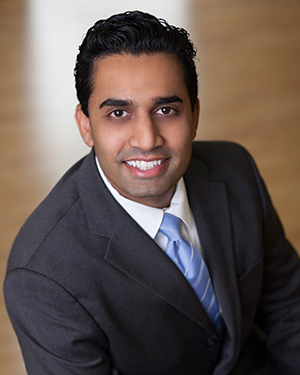 "I have had the pleasure of knowing Dr. Lee Sheldon for over 20 years and have been working with him professionally since I began my practice in Brevard county over 5 years ago. In that time we have collaborated on numerous therapies for our patients and I can say that Dr. Sheldon delivers quality and compassion to each and every one of them. He has taken the time to further his knowledge and understanding to utilize the most current state of the art concepts in dentistry and this combined with his decades of experience make him a tremendous resource to not only patients but other dentists such as myself.
"Joint treatment of patients with Dr. Sheldon has been efficient, our communication is easy, and my patients tell me every time just "how nice Dr. Sheldon is…"
– Dr. Sundeep Rawal
---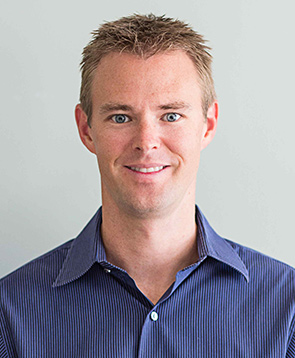 "Dr. Sheldon and his team treat patients with unsurpassed customer service that will make you feel truly cared for. I am always confident they utilize not only the latest in periodontal advances and technology but also will have a complete understanding about how these advances can increase patient's experiences and outcomes."
– Dr. Ryan Caudill, Orthodontist
---
"I have known Dr. Lee Sheldon for close to 10 years. Our relationship began at the University of Florida while I was completing my residency in Periodontics. Dr. Sheldon was one of my clinical instructors. I have always had the greatest admiration for Dr. Sheldon's clinical skills. In addition, his sincere and compassionate demeanor for his patients and colleagues set him apart. On numerous occasions, Dr. Sheldon has assisted me with various clinical and nonclinical matters.
"Lastly, I have had the honor of being a member of a blog that Dr. Sheldon and I participate with. His contributions are greatly respected and appreciated by myself and many other periodontists and oral surgeons. I am grateful for Dr. Sheldon's invaluable wisdom and friendship."
– Dennis B. Davis DMD, MS
---
"Hello Folks, I am a dentist. Several years ago, I chose to travel to – and be cared for by – Dr. Lee Sheldon for my periodontal treatment. Dr. Sheldon is highly educated. He has continued to pursue sophisticated training courses over the years beyond the training required by his DMD degree and his specialty training in periodontics. Dr. Sheldon and his staff are welcoming, thorough and professional.
"They start with a complete exam including assessing the patient's presenting condition and measuring pocket depths. Of course, presumably all periodontists measure pocket depths, but not all general dentists do, despite the fact that they should. Pocket depth can give a great deal of information about the health of your tissues and therefore the viability of your remaining bone to support your teeth. Dr. Sheldon is thorough and competent, but he does not over-diagnose or over-treat. He will tell you what you need and not create extra work or trauma.
"What is special in addition is that Dr. Sheldon also has a great sense of humor. I like that because, when I can laugh, I can feel more at ease. Don't think this means that Dr. Sheldon will take your work lightly. He won't. But he is easy to talk to and to laugh with – when appropriate – and that can make a could-be-anxiety-producing situation a whole lot more comfortable. I highly recommend Dr. Sheldon and would look forward to having my next surgery with him if I ever need to have such again. He is also very conscientious in following through to make sure you are okay after the surgery. I am glad to recommend Dr. Lee Sheldon for your periodontal treatment"
– Gail Halperin, DDS
---
"As a colleague and friend I am happy to endorse Dr. Lee Sheldon in his efforts to provide a first class treatment to the vast array of patients who seek his care. While I am not a patient I have for many years up to today regarded Lee as a Mentor and a friend. He is kind, pleasant and is committed to bringing out the best in others.
"Lee epitomizes professionalism and innovation and is easy to work with because of his compassion and friendliness. I wish him continued success with Solid Bite. If he treats his patients the same way he treats his mentees then Florida will be filled with happy folks."
– Dr. Kendal V.O. Major, Periodontist, Dental Implants, Nassau, Bahamas
---
"Dr. Lee Sheldon taught me some amazing clinical techniques while I was completing my residency at the University of Florida, where he was an associate clinical professor. I admire Dr. Sheldon for his holistic approach to the treatment of periodontal disease; I believe this clinical approach truly puts the needs of patients first – and of course, it works! He is an outstanding clinician and a true genius in the field of periodontics."
– Jamie Amir, BDS, MS
---
"Lee might truly be described as both an innovator and a maverick in the field of Periodontics, perpetually seeking truth over accepted belief through contemporary scientific research. When found, he then effectively implements those new treatment concepts that will best benefit his patients, into his armamentarium of available therapies."
– Colin S. Richman DMD, Atlanta, Georgia
---
"Dear Lee,
It gives us great pleasure to write you a letter of appreciation for the fantastic care we received at Solid Bite recently. As a dentist myself with sixty years of experience, I feel qualified in evaluating the treatment we received by you and your staff. You are deserving of praise for your selection of employees that provided quality care in an expeditious manner. We were treated with professionalism, but yet felt like family. We highly recommend Solid Bite and we look forward to our future visits."
– Dr. William Hunter, Prosthodontist and Helen Hunter
---
Handwritten Testimonials
To make an appointment, call 321.259.8000 or click here to request an appointment online.