Special Offers
$79 New Patient Special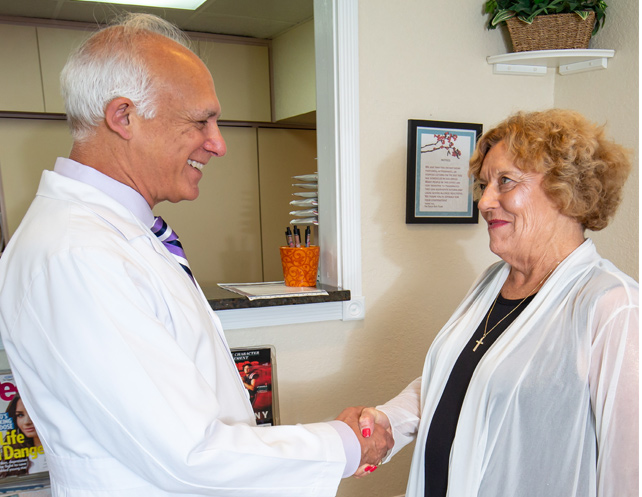 Take advantage of this special offer for all new patients.
Comprehensive oral exam
Digital X-rays
3D CT Scan (if needed)
Oral cancer screening
Discuss your treatment options
Get a second opinion
Get any questions answered
For only $79. Normally $424.
Comprehensive treatment planning is extra, but this examination will give you a very good idea of what your options are and for many, you will know the exact treatment and associated fees.
To make an appointment, call 321.802.2810 or click here to request an appointment online.
---
Get Dr. Sheldon's New Book Free! The Ultimate Mouth Manual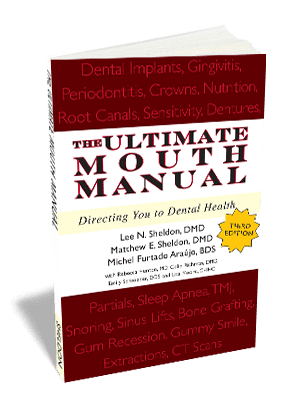 Dr. Lee Sheldon, Dr. Matthew Sheldon, and Dr. Michel Furtado have just released the third edition of The Ultimate Mouth Manual, a book to help you make the best decisions about your dental care. See below how you can get it FREE.
If you are interested in receiving dental care but not ready to take advantage of our special offer, Dr. Sheldon would like to give you a complimentary copy of his book "The Ultimate Mouth Manual."
It was written by our doctors for patients to give them a better understanding of the complexities of dental and periodontal health. And it will give you the information you need to make smart dental decisions in the 21st century.
Request an Appointment
Call us at: 321.802.2810
Request an appointment online
Please fill out the form provided below and click the Submit button. A staff member will contact you to schedule your appointment. (Please note that if you leave a message or email us outside of our office hours, you will be contacted during our next business day).