Porcelain Crowns in Melbourne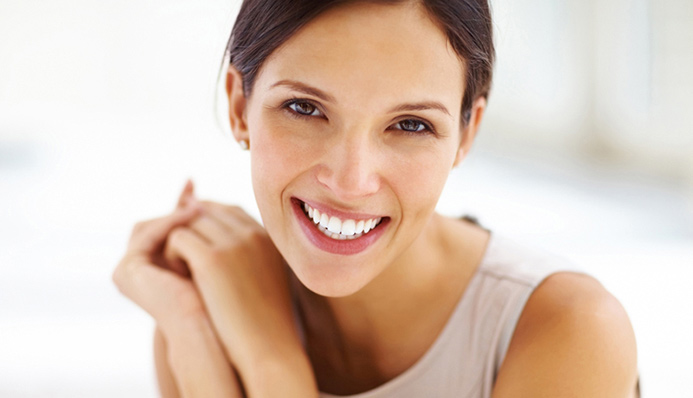 Offering durable, natural-looking dental crowns
It's often necessary to use a dental crown when a large cavity threatens the health of a tooth. A crown can cap not only decayed teeth but also teeth that are chipped or broken-down. A crown may also be used to change a tooth's color, shape or length.
Our doctors combine their advanced training and experience in cosmetic and restorative dentistry with an artistic eye to give you a crown that's beautiful, fits comfortably and will last a very long time.
We make goopless impressions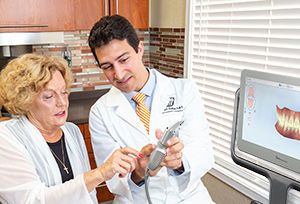 Our intraoral scanners use a wand with a tiny camera on it that takes thousands of pictures of your mouth and teeth. The scanner captures all the same areas that are captured with the goop. They are more accurate and faster than the traditional goop. This benefits patients in many ways: it's precise, you can take breaks in the middle of the impression if you need to, and there's no mess.
Our high-tech crowns
Our lifelike crowns are fabricated by a master ceramist who utilizes very precise computerized technology in the milling of high-quality Empress and e.Max porcelain crowns.
We supply the lab's master ceramist with digital photography, as well as digital impressions, so your tooth's characteristics can be accurately captured. This way, your new crown will look just like the teeth surrounding it, while also having an optimal fit and bite.
What crowns are used for
For some people, crowns can be an excellent alternative to veneers for smile enhancement. That's because crowns fix similar conditions as porcelain veneers. Crowns, however, have the added benefit of improving your bite. Crowns are typically used instead of veneers when the tooth is too broken-down or decayed for a veneer – or when the bite needs to be adjusted.
We may recommend a crown for a variety of reasons:
To improve your bite
Smile makeovers
Hold together a cracked tooth
Hold a dental bridge in place
To lengthen teeth that are too short
Protect a weak tooth from breaking
Restore a broken tooth or a tooth that's been severely worn down
Cover severely discolored or misshapen teeth
Cover and support a tooth with a large filling when there isn't much tooth left
Onlays and inlays, an alternative to crowns
Inlays and onlays are restorations that are fitted to a cavity in a tooth and bonded in place. For larger cavities they are stronger and more durable than a regular filling. They may be used to restore a broken tooth or may replace an existing large filling. They are used when the damage is not severe enough to require a crown.
Onlays are an ideal alternative to crowns because less tooth structure is removed in the preparation of onlays. Inlays are an ideal alternative to conventional silver and composite fillings. We use porcelain inlays and onlays made from a very durable material that has the same color as your natural teeth.
To make an appointment, call 321.802.2810 or click here to request an appointment online.