Out-of-Town Visitors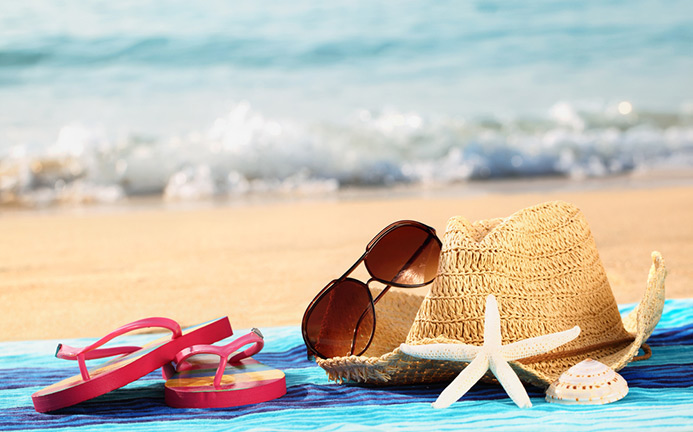 We welcome out-of-town guests
Our team of specialists and generalists is unique and therefore people travel to our practice from out of town for our dental services. Brevard County, FL, is the home of the John F. Kennedy Space Center. Brevard County, which is also known as the Space Coast, has a rich and diverse history that spans nearly five centuries.
This is where the earliest Europeans explored America — and where humans first left Earth to explore space. A total of 1.2 million day visitors and nearly 2.5 million overnight visitors come to Brevard County annually.
Our vacation dentistry enables busy tourists to receive world-class dental care while enjoying a relaxing vacation in beautiful Brevard County. We provide an ultramodern dental facility, with leading-edge technologies and an experienced team led by periodontist Dr. Lee Sheldon.
Whether you seek high-quality cosmetic dentistry to enhance your smile, or an extreme makeover to save it, we are more than happy to assist you. We'll provide support in helping schedule the dental services you need, while making sure you have time to relax and enjoy the local sites and attractions.
We offer many specialist services including dental implants, periodontics and makeovers. This way you can have the convenience of getting all the dentistry you need done, including Solid Bite℠ immediate same-day implants and teeth, at one convenient location. And we'll even pay for your ride to and from your hotel!
Beautify your smile while living the Florida good life
Legendary theme parks, beautiful beaches, modern shopping complexes and fine restaurants — along with dozens of museums and space and science attractions — offer endless options for fun in the sun or cultural exploration!
Brevard County is very close to the Orlando theme parks, from Walt Disney World to Universal Studios and Sea World. However, Brevard County has its own attractions, including rocket launches at the Kennedy Space Center! And you'll find more Brevard space and science attractions at the U.S. Astronaut Hall of Fame, the Children's Science Center and the planetarium at Eastern Florida State College in Cocoa.
Imagine staying in historic Brevard County for a few days of shopping, fine dining, sightseeing and recreation, and then returning home with the bright, dazzling smile that you've always dreamed of having!
A few suggestions for lodging, shopping, dining and attractions to visit
If you are looking for dental care to transform your smile — or just to improve your oral health — a "dental vacation" lets you rest, relax and enjoy life while getting either the restorative dentistry you need or the cosmetic dental care you desire.
Main Attractions
The Kennedy Space Center
http://www.nasa.gov/centers/kennedy/about/index.html
The Kennedy Space Center is the hub of our nation's space program. This is where American astronauts confronted and overcame the challenges of manned space flight, including flying to the moon and back!
Walt Disney World
https://disneyworld.disney.go.com/
Brevard County is close to Walt Disney World and all of its attractions. Here you will find Magic Kingdom Park, Epcot, Disney's Animal Kingdom Park, Disney's Blizzard Beach, Disney's Typhoon Lagoon and more!
Universal Studios
https://www.universalorlando.com/
Have a blast at Universal Studios and Universal's Islands of Adventure. Be sure to experience The Wizarding World of Harry Potter™!
Sea World
http://seaworldentertainment.com/
To entertain both animal lovers and thrill seekers alike, Sea World offers rides, attractions, roller coasters and more!
Hotels
Candlewood Suites in Melbourne (Inexpensive)
http://www.hotelplanner.com/Hotels/125688/Reservations-Candlewood-Suites-Melbourne-2930-Pineda-Plaza-Way-32940
In this inexpensive hotel, all rooms have a fully equipped kitchen, complete with stove, dishwasher and a
full-sized refrigerator with ice maker. There is also a free on-site guest laundry facility and a spacious work
area in their business center with printing, faxing and copying capabilities.
2930 Pineda Plaza Way, Melbourne, FL 32940
Call 800-439-4745
Suburban Hotel of Melbourne (Inexpensive)
http://www.hotelplanner.com/Hotels/14269/Reservations-Suburban-Hotel-of-Melbourne-Melbourne-1125-Airport-Blvd-32901
In this inexpensive rural hotel all rooms include a fully equipped kitchenette with microwave, refrigerator, two-top burner stove and basic cookware. Each room also features unlimited domestic calling and high-speed wireless internet. Plus it has 24-hour laundry facilities and a fitness room.
1125 Airport Blvd., Melbourne, FL 32901
Call 1-800-997-5148
Hilton Melbourne Rialto Place in Melbourne (Three-star Downtown hotel)
http://www.hotelplanner.com/Hotels/25517/Reservations-Hilton-Melbourne-Rialto-Place-Melbourne-200-Rialto-Place-32901
This three-star hotel is located in the heart of downtown Melbourne and offers the finest accommodations for both business and pleasure. They are only minutes from the beach, the mall, and the shops, dining and nightlife of Historic Downtown Melbourne.
200 Rialto Place, Melbourne, FL 32901
Call 1-800-230-4134
Indian Harbour Beachside Hotel in Indian Harbour Beach (Midscale Beach Hotel)
http://www.hotelplanner.com/Hotels/136750/Reservations-Indian-Harbour-Beachside-Hotel-Indian-Harbour-Beach-1894-South-Patrick-Dr-32937
This midscale beach hotel has 76 oversized rooms that feature private dressing areas, full baths, hair dryers, irons/ironing boards, micro/fridge units and coffee/tea makers. It also offers a large outdoor pool and is pet-friendly.
1894 South Patrick Dr., Indian Harbour Beach, FL 32937
Call 1-800-997-5148
Dining
Banzai Sushi & Thai Restaurant
http://www.banzaisushithai.com
Banzai offers a great selection of delicious fresh sushi as well as delicious Thai dishes in a friendly, relaxing atmosphere. It is a family owned and run restaurant and is both vegan and kid friendly.
The Nomad Cafe
Located in Historic Downtown Melbourne, The Nomad Cafe provides a casual atmosphere for dining. The Nomad Cafe offers both lunch and dinner, all with a bit more flair than you will find in some competing restaurants. The lunch menu offers sandwiches, tacos, salads and burgers. The dinner menu offers an eclectic mix of international dishes.
The Dove III
The Dove III, located in beautiful downtown Melbourne, offers fine Italian dining with a specialty in Neapolitan cuisine. The dining room is open Monday through Saturday for lunch and dinner.
Their extensive wine list showcases only the finest wines personally selected by the Executive Chef, John Mattiello, with many available by the glass.
Chart House
Chart House is dedicated to providing the ideal dining experience. From fresh fish specialties to slow-roasted prime rib, their renowned chefs have tailored a menu to complement local cuisine while introducing a hint of the exotic.
Shopping
Cocoa Village
http://www.destinationmainstreets.com/florida/cocoa-village.php
Historic Cocoa Village has the feel of a quaint French street. It's a fun town with many unique shops and restaurants in a village-like environment. Here you'll find some of the most unusual shops to choose from on the Space Coast.
Renninger's Super Flea and Farmers Market
https://renningers.net/index.php/melbourne-home
The Super Flea is located on more than 20 acres and is the largest open-air flea market on the Space Coast. Check out the great deals to be found among their vast number of permanent vendors!
Melbourne Square
http://www.simon.com/mall/melbourne-square
With over 125 specialty stores, Melbourne Square offers something for everyone. And Melbourne Square is anchored by department store favorites: Macy's, Dillard's, J.C. Penney and Dick's Sporting Goods.
The Avenue
The Avenue is an open-air shopping center that provides a dynamic mix of premier national retailers, select local merchants and specialty restaurants that are reflective of local demand and fashion trends.
To make an appointment, call 321.259.8000 or click here to request an appointment online.