Porcelain Veneers
and Dental Bonding in Melbourne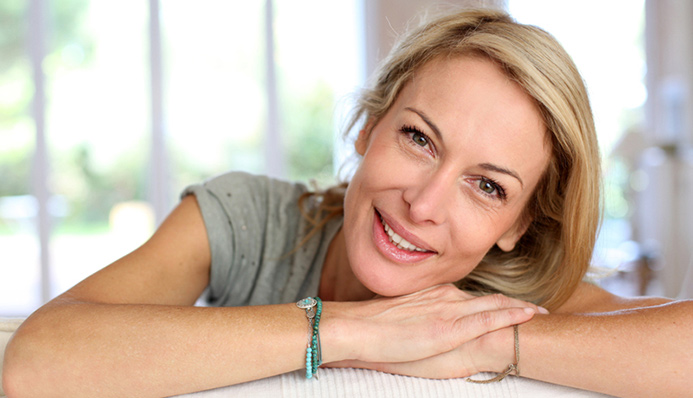 The quick way to beautiful, confident smile
A veneer is a wafer-thin shield of porcelain that's used to cover the front surface of the tooth, just like a fake fingernail fits over a nail. It is bonded to your tooth with a very strong, yet safe, adhesive agent. With 21st century technology, porcelain veneers can now last up to 20 years.
Place your smile in skilled hands
Dr. Matthew Sheldon is very experienced in placing veneers. He has extensive training in cosmetic dentistry, including veneers, and continues to stay current on the latest developments. His focus is on the preservation of teeth and takes a conservative approach when it comes to your smile.
Minimal-Prep / No-Shots / No-Pain Porcelain Veneers
There's a whole new generation of modern materials and techniques that have been developed to make great-looking veneers with minimal "prepping" or grinding away of the tooth structure. The porcelain used is ultrathin and very strong. New bonding materials that give the finished "minimal-prep" veneer its strength and looks are also included in the procedure.
Veneers procedure
Occasionally, some tooth material does need grinding away. For example, if one tooth is sticking out very far or is particularly crooked then the tooth material will be need to be ground away, which may require a shot of anesthetic. However, even in these cases the amount of grinding is a lot less than with conventional veneers.
Dr. Matthew Sheldon uses both regular and minimal-prep veneers, on a case-by-case basis, to fix flaws on everything from an entire smile down to just a single tooth.
Conditions Porcelain Veneers can fix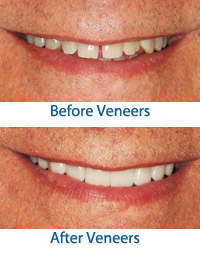 Veneers are one of the most natural-looking options available to improve your smile. You can enhance the shape, color, size and arrangement of your teeth with veneers. They offer you a versatile way to achieve a more attractive smile. Veneers can fix:
Misshapen teeth
Mildly crooked teeth
Broken or chipped teeth
Gaps between your teeth
Dark, yellow or stained teeth
Permanently stained or discolored teeth
The porcelain veneer process to a more attractive smile
Dr. Sheldon's training and experience gives him the tools to make your smile both attractive and healthy at the same time. He takes a conservative approach when it comes to your smile with a focus on the preservation of your natural teeth, which is especially important when working with veneers.
Our procedure for porcelain veneers
Dr. Matthew Sheldon will explain your options and propose a treatment plan for you. To help you better understand your treatment options, he will make study models and temporary veneers. This way, you'll get a very good idea of what your new smile will look like before any work is even done!
He will also take photos that he sends to a high-tech local lab, along with the study model, for the creation of your veneers by a master ceramist using top-grade e.max® and Empress® porcelain.
A little goes a long way with Dental Bonding
Like porcelain veneers, dental bonding is a solution for correcting chipped, stained or a broken tooth. Although not nearly as durable as veneers, dental bonding can be used as an affordable alternative if porcelain veneers are beyond your budget. Dental bonding is placed directly on the teeth, shaped, cured, smoothed and polished so you leave our office with your new smile the very same day!
To make an appointment, call 321.802.2810 or click here to request an appointment online.