Invisalign® Clear Braces in Melbourne
The clear alternative to conventional braces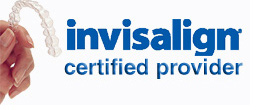 Do you or your teenager have a crooked smile? If so, Dr. Matthew Sheldon can straighten your teeth and transform your smile economically with Invisalign. Compared to using traditional braces, Invisalign can produce as good or better results for most people.
Dr. Sheldon is a certified provider for Invisalign, the clear alternative to braces. He will make sure you are a proper candidate for Invisalign by doing a comprehensive treatment plan before starting any treatment.
We make goopless impressions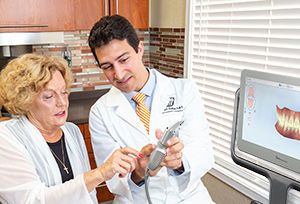 Our intraoral scanners use a wand with a tiny camera on it that takes thousands of pictures of your mouth and teeth. The scanner captures all the same areas that are captured with the goop. They are more accurate and faster than the traditional goop. This benefits patients in many ways: it's precise, you can take breaks in the middle of the impression if you need to, and there's no mess.
To keep up-to-date on the latest technology and treatment options in dentistry like Invisalign, Dr. Sheldon is committed to continuing his advanced dental education in order to provide the most effective and minimally invasive dental care possible.
The Invisalign advantage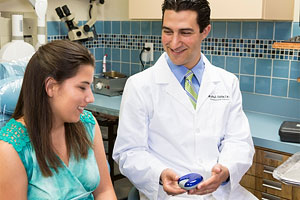 There are many solid advantages to using Invisalign rather than conventional braces.
These include:
Clear aligners are almost invisible
Fewer doctor visits
Eat whatever you want since aligners are removable
Easy to keep your teeth clean
Aligners are removable when needed
Less mouth irritation – no wires
How Invisalign works
Unlike ordinary metal braces that use brackets, Invisalign uses aligners. These ultra-thin, high-grade, virtually invisible clear plastic trays fit comfortably over your teeth. The smooth aligners are created to move your teeth gradually into their desired position in a step-by-step fashion. By changing your aligners every two weeks at home, you'll have straight teeth predictably.
First we will do a digital scan of your teeth and show you a virtual representation of exactly how your teeth will move during treatment. Then we will send instructions to the lab for the creation of your first set of prescription aligners.
You'll get a new set of prescription aligners approximately every two weeks. With each new aligner, you'll see progress until your teeth are eventually straight. Treatment time usually takes about a year for an adult and one-and-a-half to two years for a teenager. Unlike with ordinary braces, taking care of your aligners is easy. You simply take them out of your mouth when you want to eat or brush and floss your teeth!
Conditions Invisalign can treat
The Invisalign System is an alternative to conventional braces. It is for people with full adult dentition and complete jaw growth, which means many teenagers can also benefit from Invisalign.
Crossbite—Some of your top teeth go under the bottom teeth

Overbite—Your upper teeth bite over the lower teeth

Underbite—Your lower teeth are protruding past the upper teeth

Overly crowded teeth

Widely spaced teeth, gaps
To make an appointment, call 321.802.2810 or click here to request an appointment online.